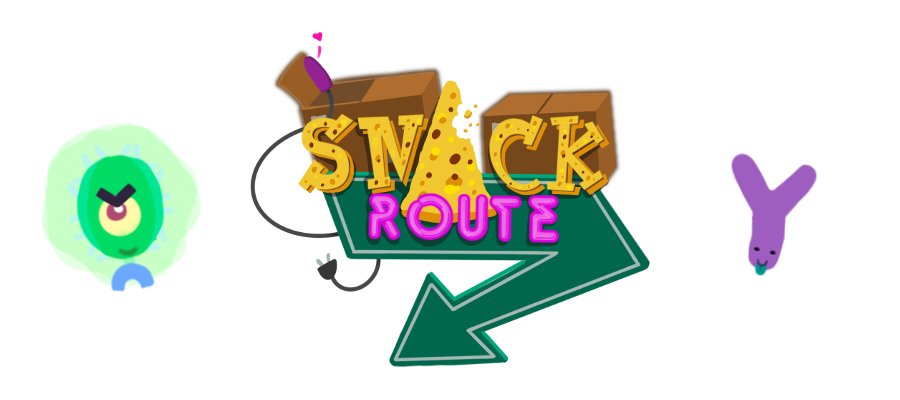 Snack Route
A downloadable game for Windows
A gambling addict trucker, a dildo shipment to be delivered, and a biochemical arena with nachos. Yes, nachos.
Race against the clock for a trucker from Amazing Logistics in Mango County. His duty is to deliver some sex toys cargo before the time is up or his life will change forever, in a very bad way.
On this shipping route, his brain will become a biochemical arena under the weird effects of a gambling addiction virus that is trying to spread the infection. And nachos will be important.

It's virus versus antibodies. The team that gets more nachos will decide the next stop in the delivery route. If the trucker stops at a motel he will be able to rest and alleviate the infection, decreasing its level. But if he stops at a casino, his addiction will make him more vulnerable and the infection level will increase heavily.
And beware of the timer, you virus and antibodies! Because if it the trucker doesn't reach the cargo destination before the time is up he will be fired, his family will turn their back on him and he... Well, he will join the 27 club.
IMPORTANT: You can only play with gamepads. It's not recommended. It's required!
NOT SO IMPORTANT: Snack Route is just a prototype developed during the Mango Jam #2 (5 days, around 35 working hours, no stress), an internal jam to welcome Sandra, the new artist in the team, and to introduce her to methodologies, tools and the global workflow that we follow in Mango Protocol. As a prototype, it's not polished and it may have a few bugs, but hey! We had a really good time creating the game and we think it's quite fun to play. We hope you enjoy it!